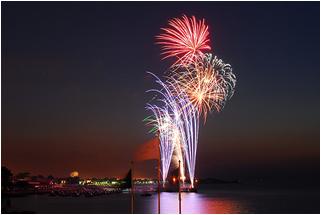 Do you love fireworks? I do. I also love the Eiffel Tower. Every year, France combines the two, and guess what you have? That's right, Bastille Day!
Bastille Day is the French Independence Day, and is celebrated much like American Independence Day. The holiday is celebrated on July 14 every year.
---
What is it?
Bastille Day is the French national holiday. It commemorates the Fête de la Fédération, a huge feast and official event on July 14, 1790 , the first anniversary of the storming of the Bastille.
---
Why it's Important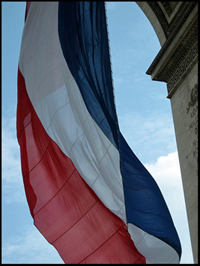 The storming of the Bastille is seen as a symbol of the uprising of the modern French government.The Bastille was a prison, and a symbol of the absolute power of King Louis XVI.  By capturing the Bastille, the French people made it clear that the king's power was no longer absolute, and that they demanded a voice in how they were ruled.
The storming of the prison was a symbol of liberty, and the fight against oppression for all French citizens.  Storming the Bastille began the French Revolution, and thus a new form of government.
The short version? Bastille Day represents freedom.
---
How it's Celebrated
Bastille Day is a big deal – as is to be expected. There are parades and other festivities all day.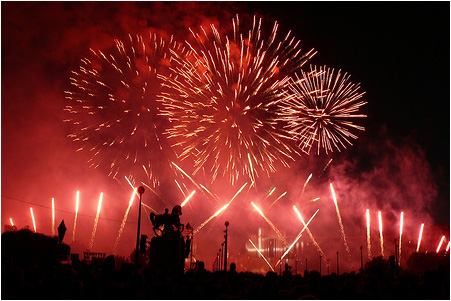 The celebration begins on the morning of July 14. The largest celebration is in front of the President of the Republic on the Champs-Élysées in Paris. It consists of a parade in which members of the armed forces march, and the Red Arrows, the aerobatic display team of the Royal Air Force, fly overhead.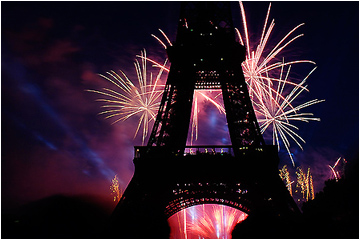 The celebrations in Paris are truly spectacular. Fireworks are shot off at the Eiffel Tower – and off of it!
There are fireworks in the streets, picnics in the parks, and Tricolors, the French Flag of independence, everywhere.
Celebrations in other parts of the country are just as special, and are usually marked by parades, picnics, and many, many fireworks.
Bastille Day is even celebrated in other parts of the world. Have your own Bastille Day celebration!