For some, the Isle de France is the most heartwarming of all the French provinces. While Paris's Musee d'Orsay may have some of the most fabled Van Gogh and Monet paintings, the Isle de France has something better – the actual landscapes that inspired those artists so long ago.
The province has seen much history, and is the ancient heartland of France – where many French kings extended their powers over the rest of a rebellious, individualistic nation. King Louis XIV ruled from Versailles, until crushed by the French Revolution, and Napoleon abdicated his rule in the courtyard of Fontainebleau.
There is much to see in the Isle de France, from its great green forests, pretty villages, grand countryside, and bustling cities. A great advantage to exploring the Isle is that is all its major monuments are within a half-day drive from Paris itself. Though small, it is rich with treasures, from Paris to Versailles, Fontainebleau, Giverny, Chantilly, and back.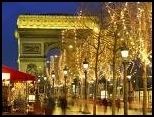 Paris is without a doubt France's most famous city. The surprisingly compact capital is a lively bustling of art, food, drink, entertainment, and – let's not forget – love. Paris's reputation of the most romantic city in the world is no accident. There is romance at every turn in this legendary bohemia. A trip to Paris is not soon forgotten.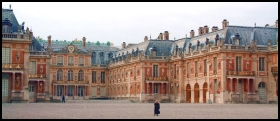 You'll need no reminding that you're in the world's grandest palace when you arrive at Versailles. A quick walk from the train station, you find yourself in a quaint village of tree-lined, cobblestone streets, and in an air of whimsy and wonder. Suddenly you turn a corner, and behold, a glittering palace so ablaze with grandeur it takes your breath away. A trip inside does not disappoint. The entire palace is dripping in gold, gold, and more gold, while the gardens out back are truly spectacular. A must see!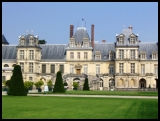 Although not as celebrated as Versailles, Chateau Fontainebleau is just as magnificent, and rivals Versailles in grandeur and historic interest. Fontainebleau is one of France's grandest residences, and was a hot spot for royal hunting parties. The chateau is packed with prestigious art and stunning grounds – one feels like royalty just being there.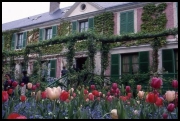 The small village of Giverny is quite different from the sprawling Versailles and Fontainebleau, but just as lovely. A pilgrimage for art lovers, Giverny is most famous for Monet's garden, with its water-lily pond and bridge. The village also features Monet's house, now prized for its interior decoration.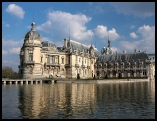 Celebrated for lace, cream, and a beautiful medieval manuscript, Chantilly has a host of offerings, including a faux Renaissance chateau (with a fabulous art collection!) impressive Baroque stables, a racecourse, and a 16,000-acre forest. Chantilly makes for a beautiful and delighting trip.