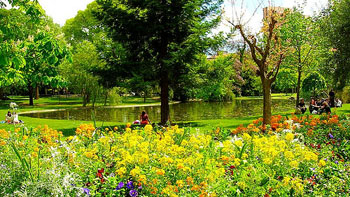 There's nothing more relaxing on a nice sunny afternoon than walking through a beautiful French garden or park.
The best part? You can find them everywhere!
French gardens and parks are scattered all over France. Whatever city you're in, you're bound to find one – you just have to know where to look.
French castles have some of the best gardens, and some of the largest. And there is always a lot of water nearby. Most of them have lakes and canals throughout the garden – some of which you can even boat on! These formals gardens are usually marked by their immaculately shaped shrubs, colorful flowers, and winding vines, not to mention the many, many fountains around.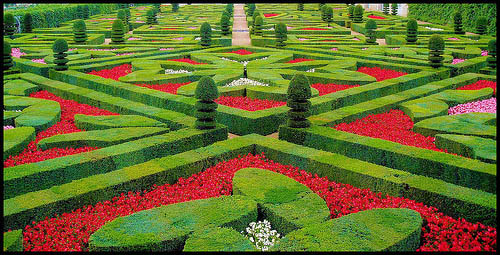 City gardens and parks are usually less formal, and consist mainly of lush lawns, lots of trees, some flowers, and sometimes ponds and fountains. There are usually a lot of people about – playing football, picnicking, and just strolling around enjoying the view.
Look for French gardens at popular museums and monuments throughout the country – they're usually nearby. Below are some of the most popular.