Are you looking for French landmarks? Well, you've come to the right place! As one of the most visited countries in the world, it would make sense that the landmarks of France are also some of the most visited.
From the Champs-Élysées and the Notre Dame Cathedral, to the beaches of the Riviera, French landmarks are definitely not lacking in history and culture.   It is hard not to be in awe standing on the D-day beaches of Normandy, or deep underground in the Catacombs of Paris. Some landmarks are brimming in military history, while others are reminiscent of ancient European culture.
Some of the most famous landmarks in France are monuments such as the Arc de Triomphe or Eiffel Tower. Although the most famous monuments are in Paris, there are monuments spread throughout the country. These landmarks dazzle with impressive architecture and historical significance.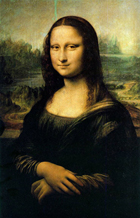 Museums are also scattered around France, and hold some of the most impressive and famous art in the world. The Mona Lisa herself hangs in Paris. The city is also home to the Venus de Milo and some of Monet's famous Water Lilies. There are also many other fantastic types of museums around France, such as military and history museums, and you guessed it – many more art museums!
If you're a romantic type like me, be sure to visit some of France's many castles and revel in the opulence and grandeur of the France of the past. The Palace of Versailles, and Château de Chambord are some of my favorites!
Famous cathedrals are also some of the landmarks France has to offer. Cathedrals such as Sacré-Coeur or St-Sulpice (made popular by the book and movie The Davinci Code ) reside in Paris. Of course, there are many other cathedrals spread around the country, some even more beautiful and awe inspiring than their Parisian counterparts. They should definitely be on your "must see" list of landmarks in France!
If you're looking for something to do outside of the usual sightseeing, there are tons of attractions to suit your fancy. In my opinion, Paris is not complete without taking in a show at the Moulin Rouge – so fun!
There are theme parks sprinkled throughout the country, and you can't see Bordeaux without taking in a wine tasting or two.
So look around and enjoy discovering all the landmarks of France. Can't find what you're looking for? Try searching by city or region. 
For the purpose of this website, landmarks are defined as those places that do not fit into any other category, such as the ones listed above.