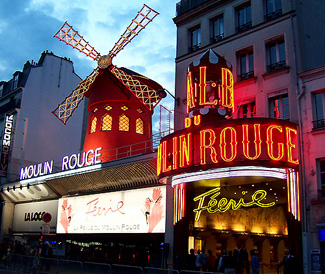 Tired of the same old sights? Well, you're in luck! While most visit France to take in the sights there is such a thing as too much sightseeing! Sometimes, you just need a break –
and French attractions provide you with just that.
Tourist attractions in France range from plays and shows, to amusement parks, to aquariums, wine houses, horse races, and festivals, even bullfights!  If you're looking for something to do outside of the usual monuments and museums, there are tons of attractions to suit your fancy. In my opinion, Paris is not complete without taking in a show at the Moulin Rouge – so fun!
Regardless of where you are in France, there are attractions nearby to suit any fancy. Listed below or some of the most popular.