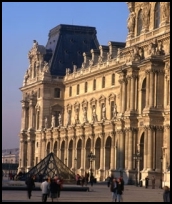 France is home to a vast array of museums, dedicated to almost any subject. Museums in France are dedicated culture, art, history, and much more! The French people enjoy spending their times in museums, as do the tourists, and their museums offer something for everyone.
France is home to some of the most famous art museums in the world. Ranging from ancient to modern art, museums such as the Louvre, Musee D'Orsay, and the Centre George Pompidou house famous art by Leonardo Da Vinci, Monet, Rodin, Picasso, and many more.
There are also many historical and military institutions in France. Les Invalides is dedicated to French military history and houses Napoleon's tomb, while many other museums around the country pay homage to the French general. There are also many history museums, such as the Musée Archeologique de Cimiez et Sité Archeologique in Nice which houses many artifacts discovered during excavations.
Each museum has different hours of operation, and some may be open different days than others. There have also been some renovations in recent years. Always check ahead of time to make sure your destination is open and in working order. If you are planning on visiting many of the museums in Paris, look into buying a museum pass, which can save you money and time waiting in lines!